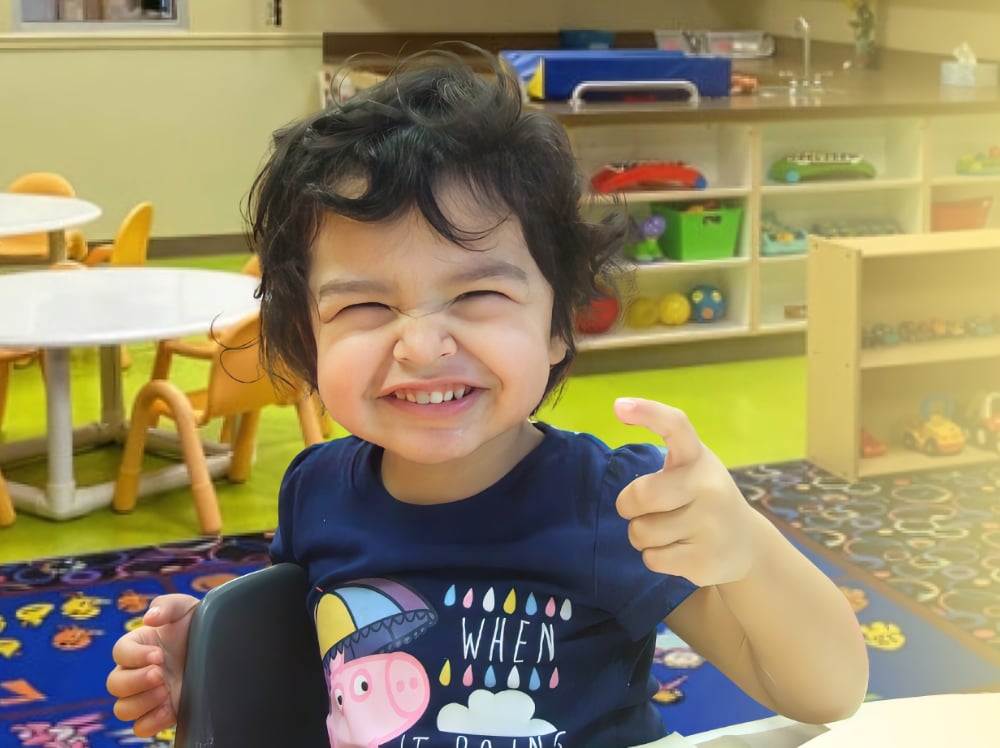 Through Self-Directed Play,
Literacy, and Problem Solving
Toddlers | 1 - 2 Years | Serving Houston, Cypress, Aberdeen & Copperfield TX
Hugs, Love & Cuddles, Make Your Child Feel At Home
Teachers shower your child with affection, guidance, and compassion, making their classroom their favorite place that feels like a home away from home. With daily hugs, cuddles, and attention, you love knowing your child receives the care they need to thrive, excel, and grow.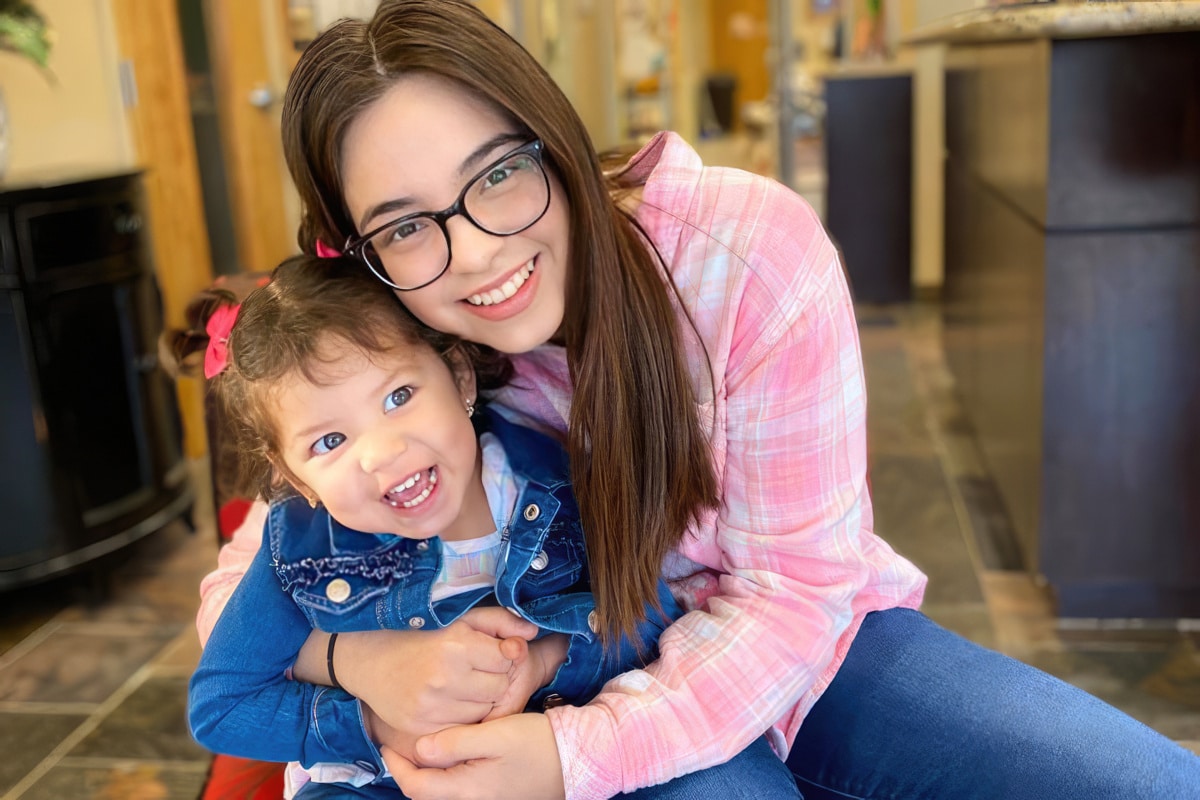 Teachers Take Every Precaution To Ensure Your Child's Safety
Teachers inspect playgrounds daily to ensure there aren't any hazards in your little one's way. The yard is fully fenced in, doors require keycode access, and your child always conducts regular fire drills to ensure they're always prepared.
A Spacious Facility To Entertain & Encourage Exploration
If you've never seen a resort for toddlers, welcome to our Kid's World! Colorful learning rooms, a 2000-square-foot indoor gym, game stations, a library, countless toys, and more help your child's imagination and excitement come to life.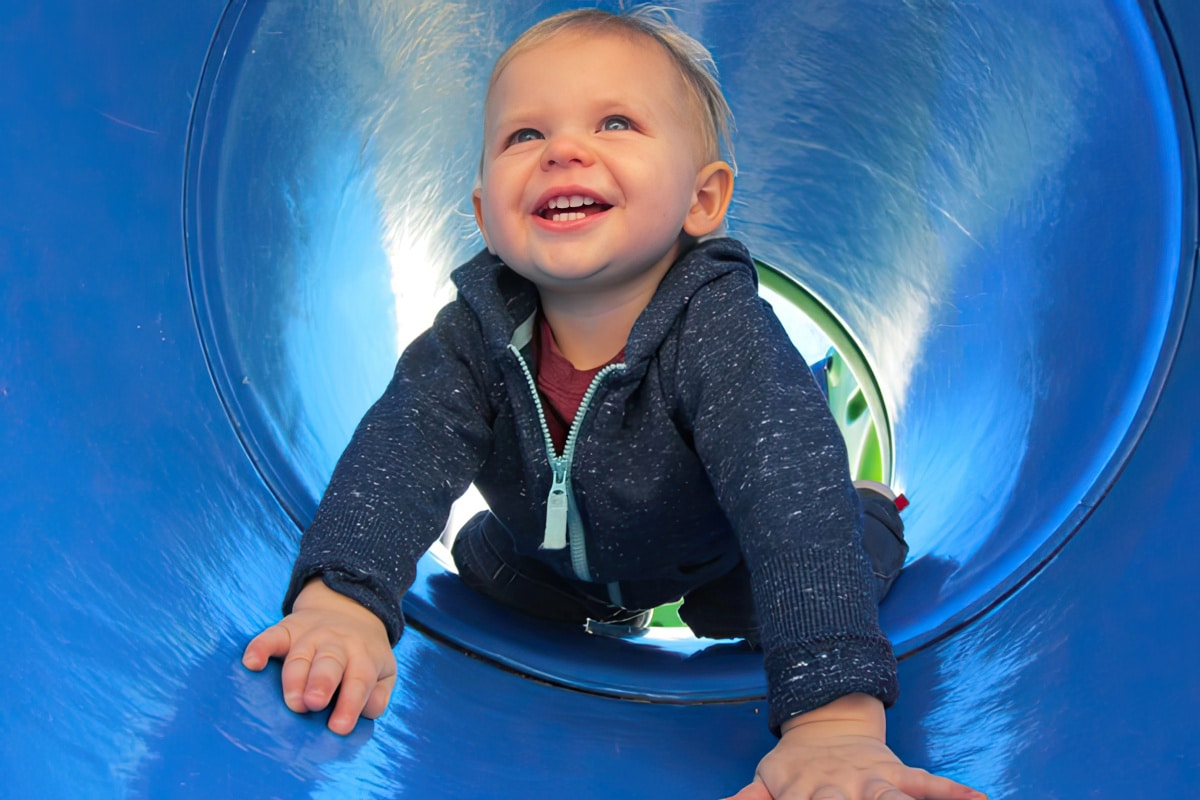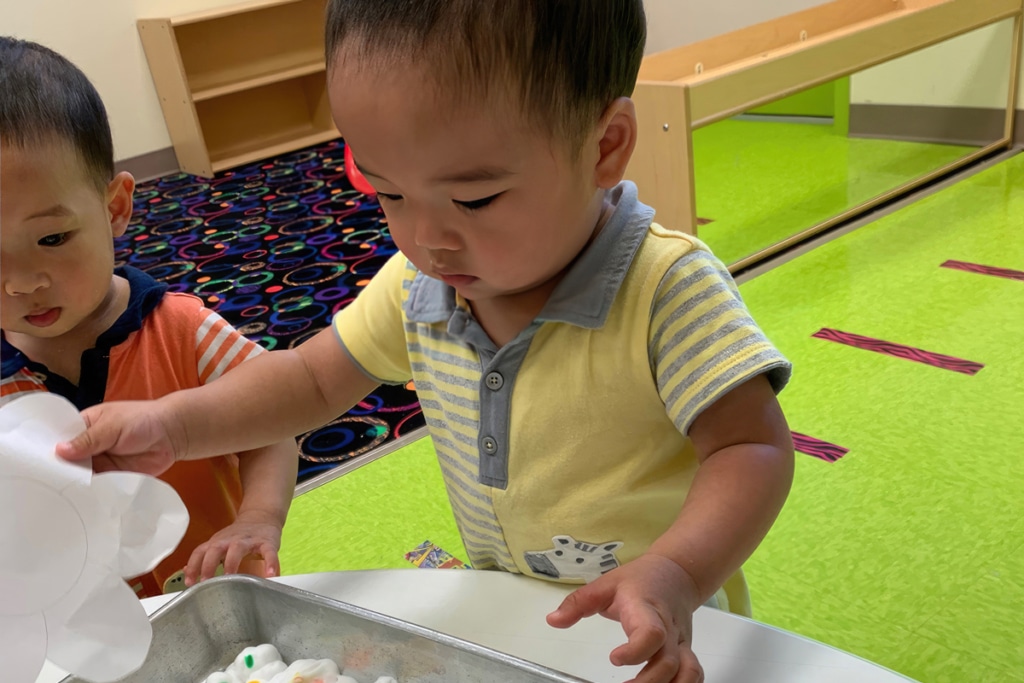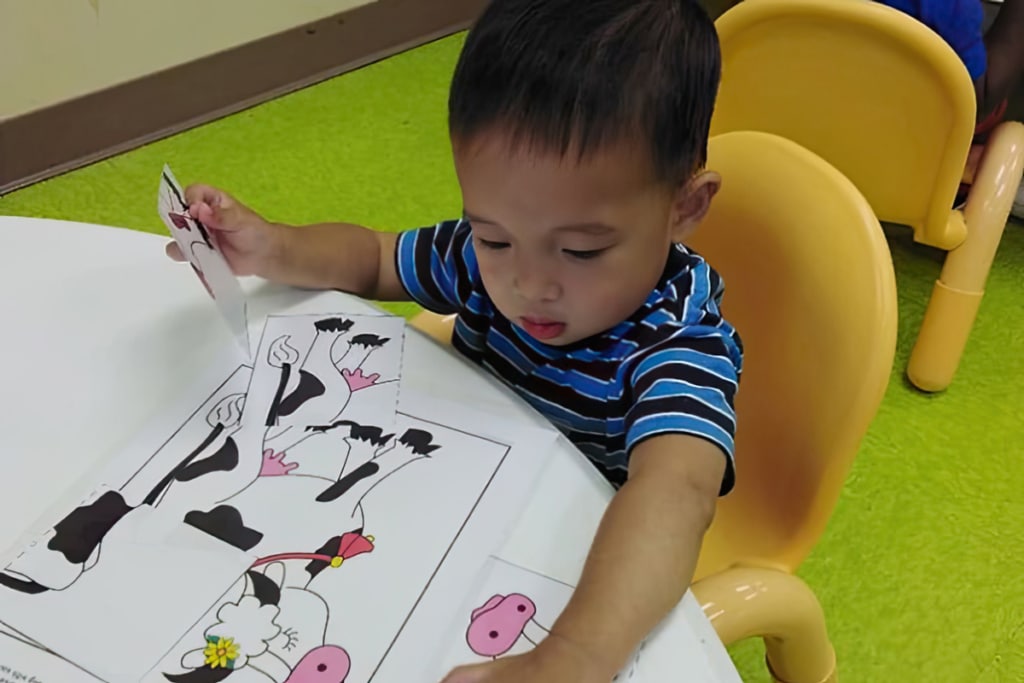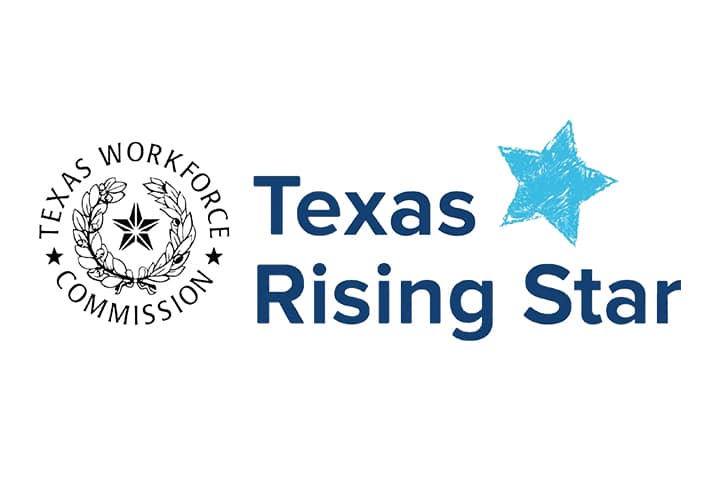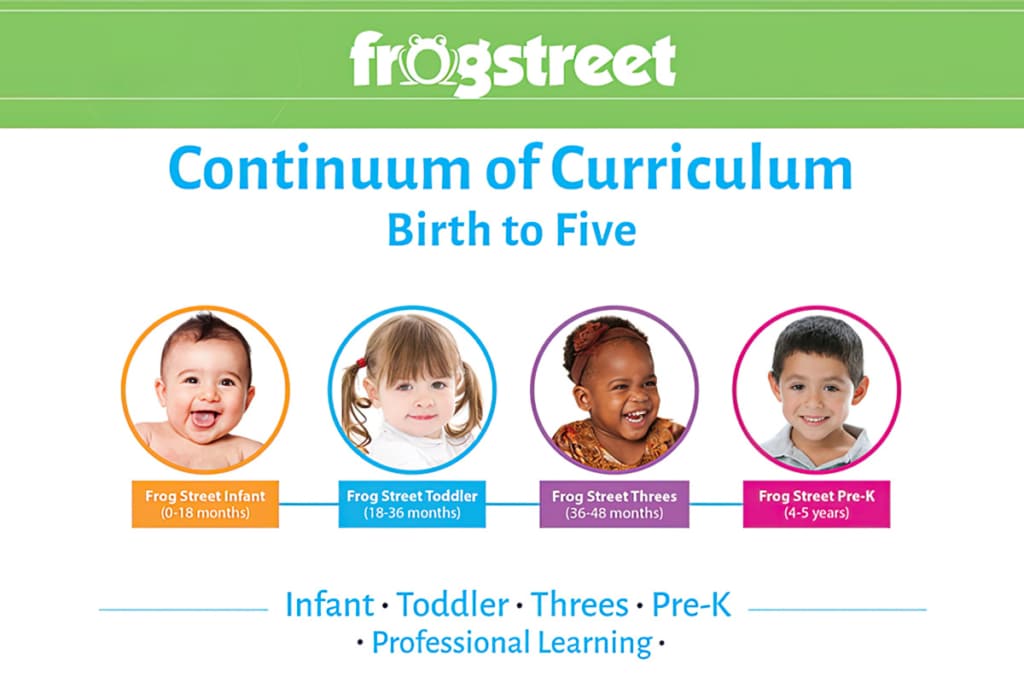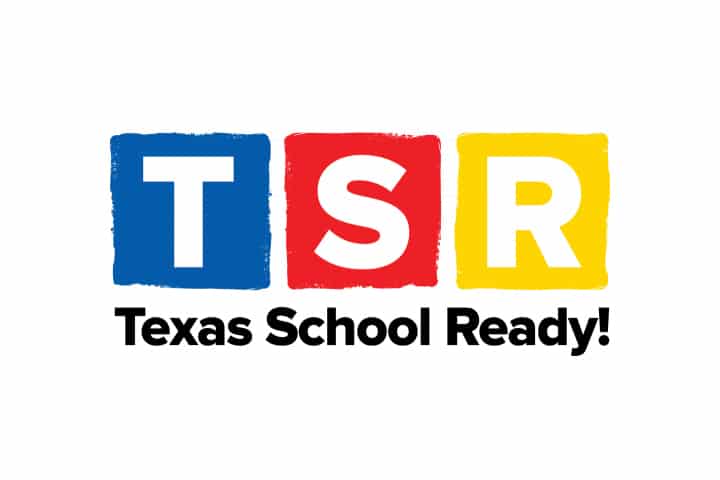 A Play-Based Curriculum To Embrace The Joy of Learning
Your kids will use their five senses through self-directed play to discover the world around them. The Frog Street Press Curriculum's age-appropriate activities help toddlers develop the building blocks of literacy and problem solving as they embark on their learning journey.
The Busy Toddler Room Is Sparkling Fresh & Clean
Parents know just how messy adventurous young toddlers can get as they play and navigate their surroundings! Professional cleaners sanitize all high-touch surfaces daily. Teachers encourage and guide every child through frequent hand washing, ensuring the health and safety of your little one and classmates.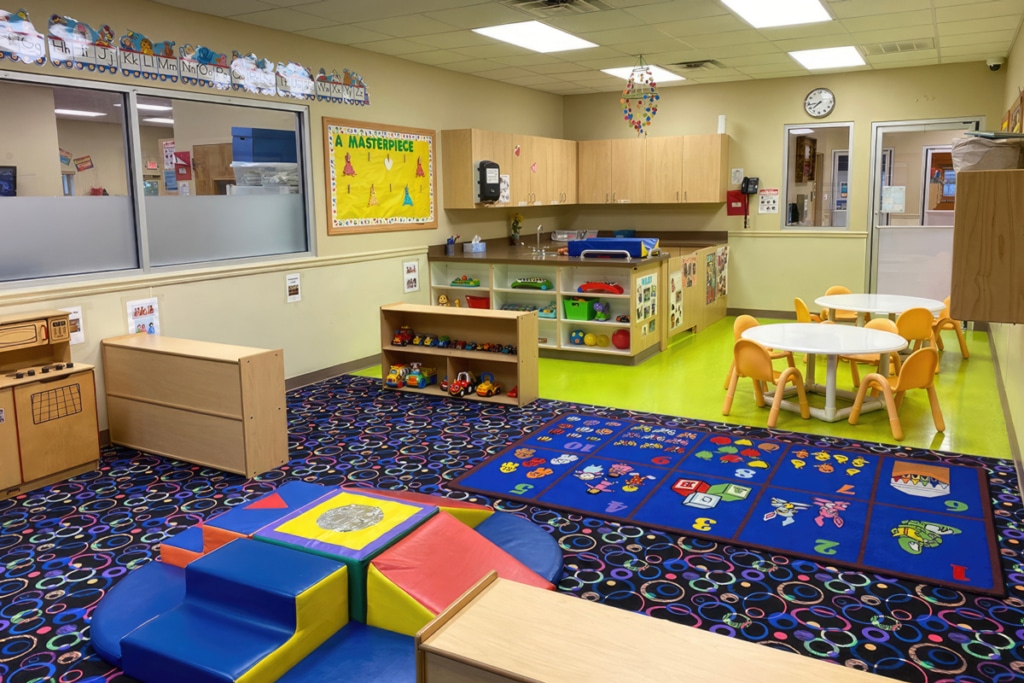 Lots Of Outdoor Space To Develop Toddlers' Gross Motor Skills
Teachers believe in the power of fresh air and encourage your kids to spend as much time as possible outdoors. With a splash pad and a play yard reserved for toddlers, your young learner will enjoy staying active with their peers.
Nutritious, Wholesome Meals & Snacks Provided
Staff serve breakfast, lunch, and two snacks daily to give your little ones the fuel they need to keep learning and playing throughout the day. Their menu is made up of healthy, nutritious dishes that are free from nuts and taste great!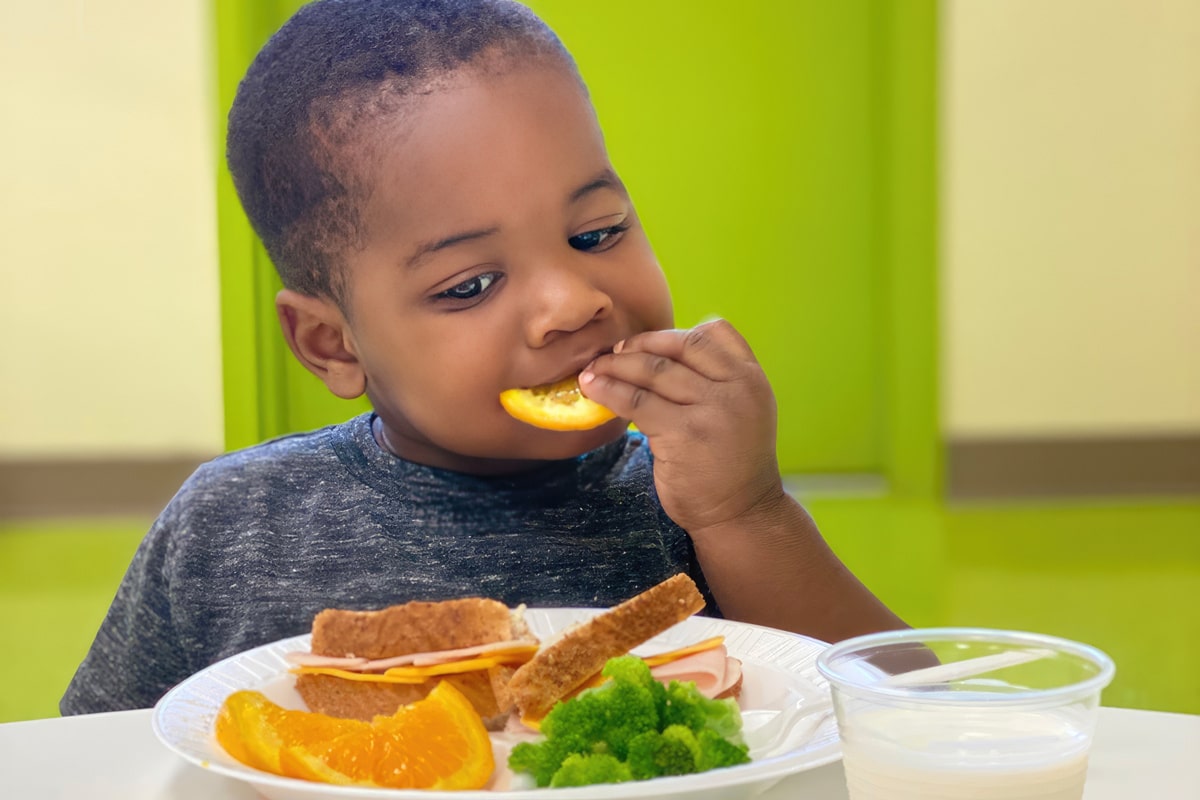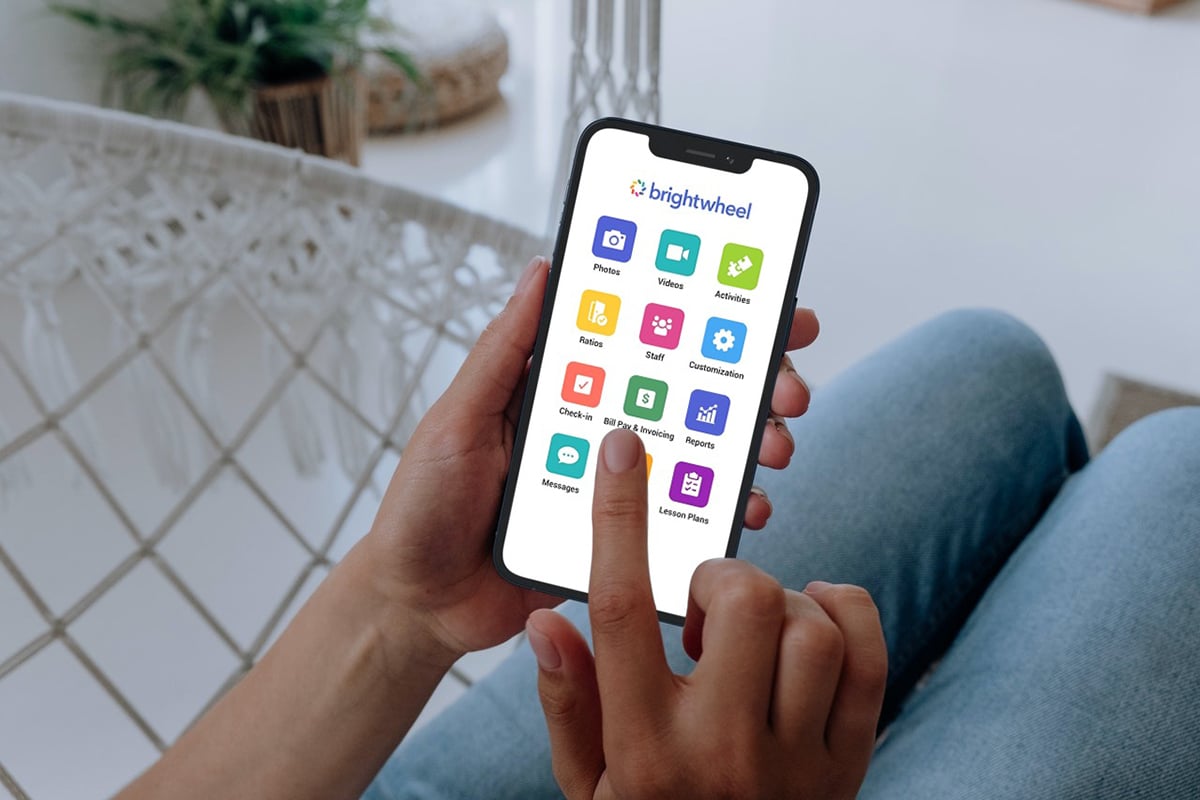 Apps That Make Parent-Teacher Communication A Breeze
Stay connected with your little one from wherever you are—all at the click of a button. Thanks to your Brightwheel™ portal, you'll be able to receive photos and updates about your child's day, all while having the option of quickly messaging their caretakers.
A Talented Team of Caretakers Are Texas School Ready Trained
Teachers have years of experience in working with toddlers and undergo regular professional development through the Texas School Ready program. This accreditation helps them become as skilled as possible when preparing kids for their eventual entry to kindergarten.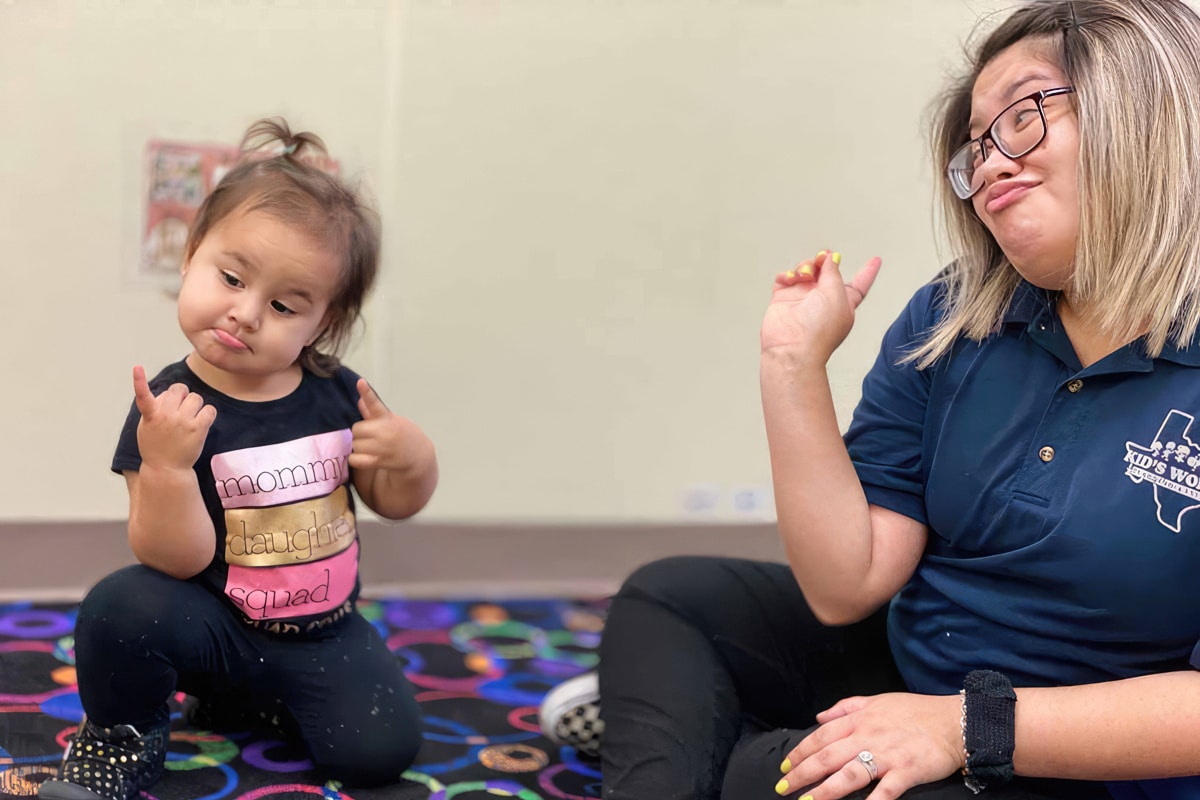 Hear What Parents Have To Say...
"I would recommend any and everyone to entrust!"
I love this place. I love coming and picking up my children knowing that they've been at Kids world after school in the best care possible. The staff are always friendly. Finding a diamond in the rough like Kid's world is a god send. I would recommend any and everyone to entrust their children here at kids world learning center.
- E B Klusacek
"I would recommend this place to any parents!"
I would definitely recommend this place to any parents. It's been almost 2 years that my 2 kids attend there. The staff and teachers are friendly, welcoming and very professional. Anytime there is an update on the kids, I'm first informed by phone and then at the facility with more details. My day less stressful because I know my babies are in very good care.
- Barbara Yomi
"I love Kid's World Learning Center!"
I am an extra curricular instructor at many schools around Houston and I love Kid's World Learning Center! All of the staff are as friendly as can be, willing to answer any questions you have. Every week when I walk through the cafeteria you can smell something delicious cooking! This is a great campus where you can tell everyone here loves what they do.
- Erin Hanlon
"Both of my kids have gone here. They love it!!!"
Both of my kids have gone here, basically their whole lives! They love it there! I love the peace of mind of a great Director and staff, there are cameras and a lot of security, it's always clean and the kids are happy. They have a great schedule of play, education, art, and more. I also am super appreciative that they aren't afraid to parent these kids.
- Jacqueline Swagerty
"We have been so fortunate!!!"
KWLC was the first place we looked when needed to find daycare. We have been so fortunate that what was near us was such high quality. We've had a kid in every class they have. We have a great relationship with the Admin team, and have had amazing teachers for our kids rooms. We can't imagine them being anywhere else!!
- Jamarcus Roberson
"Absolutely love Kid's world learning center!!!"
Absolutely love Kid's world learning center! Mrs. Courtney and Mrs. Nancy at the front desk are awesome. They Always greet you with a smile and a warm welcome! Mrs. Shiloh is wonderful with my 2 year old. I know my kids are safe and happy when they are there!
- Rechelle Thorne
"They have great staff, my babies are happy!"
They have great staff and my babies are always happy! I especially love how safe I feel like they are there and that there are live cameras. My kids have grown up with their classmates and have developed friendships even as young as they are. Kids world also offers other activities and sports, along with a ton of art projects they are always bringing home.
- Jackie B.
"I highly recommend this center to anyone!"
Kids World has an exceptional program. I have two young children that attend and they love it there. They offer curriculum for all of their classes that are specific to their age level and development. The lines of communication were always open and they made sure to continue what I was doing at home at school. I highly recommend this center to anyone!
- Christine R.
"The food options are hefty, healthy & flavorful."
We love it. He's learning so much. His teacher pushes/ encourages him to learn more and to do his best. The staff are all so friendly. He doesn't come home dirty and /or injured like he did at the previous child care center. The food options are hefty, healthy and flavorful. Great learning center. Reasonable and competitive pricing.
- Nikki W
"My son attends full time and loves the friends."
I used this facility for before and after school when going out of town. My daughter enjoys going to the after school program to "hang out" with friends after school. My son attends full time and loves the friends he's made and his teachers. He also loves the soccer program they offer, they also offer other programs for the young ones as well.
- Kimberly Williams Smith
"The staff is caring & child safety is a top priority!"
My kids have been attending kids world for almost 6 years and I could not be happier. The staff is caring and child safety is a top priority. My kids enjoy the curriculum, summer programs and field trips. My youngest completed Pre-k here and learned so much. Highly recommend Kids World Learning Center.
- Astrid Garcia
"I don't stress because my kids are taken care of!"
My son has been going to KWLC for almost and year now and I liked them so much I moved my daughter there as well. The owners are always there and put the kids first. The employees are amazing, you can tell they care for your kids. When I'm at work, I don't stress because I know my kids are being taken care of.
- Katie K.