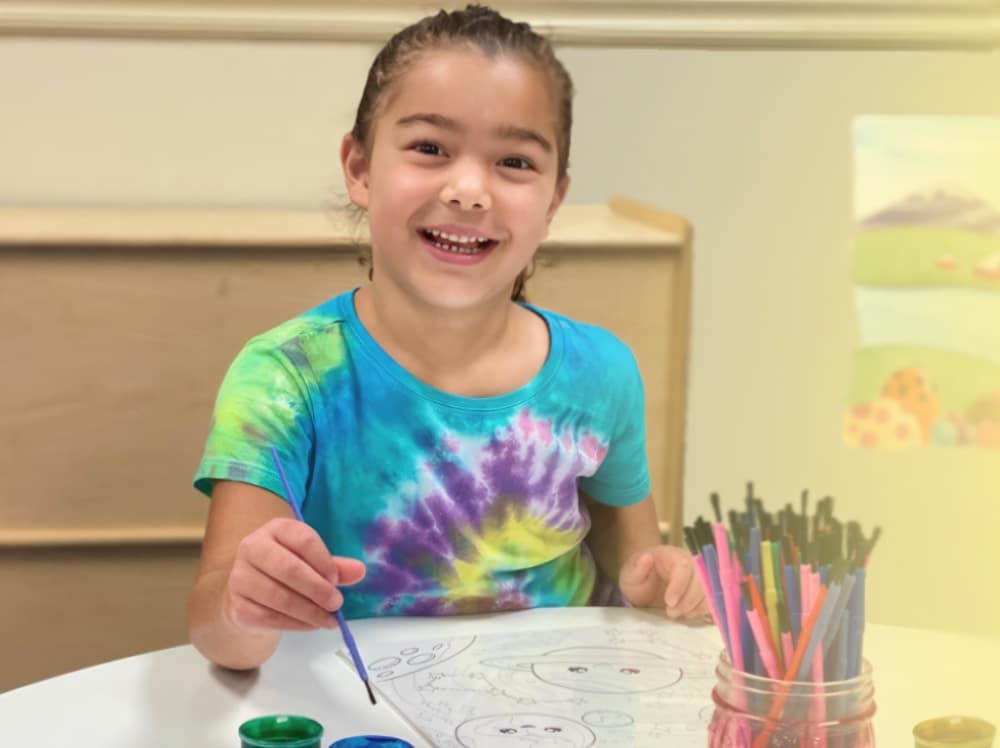 Building Healthy Routines
In The Morning and Evening
School Age | 5 - 12 Years | Serving Houston, Cypress, Aberdeen & Copperfield TX
Seamless Online Homework Help From Expert Teachers
Don't let an unanswered question loom. Our team is ready and waiting to help your child with their homework and online learning with a Zoom call, to keep them on track and engaged, and share some face time too!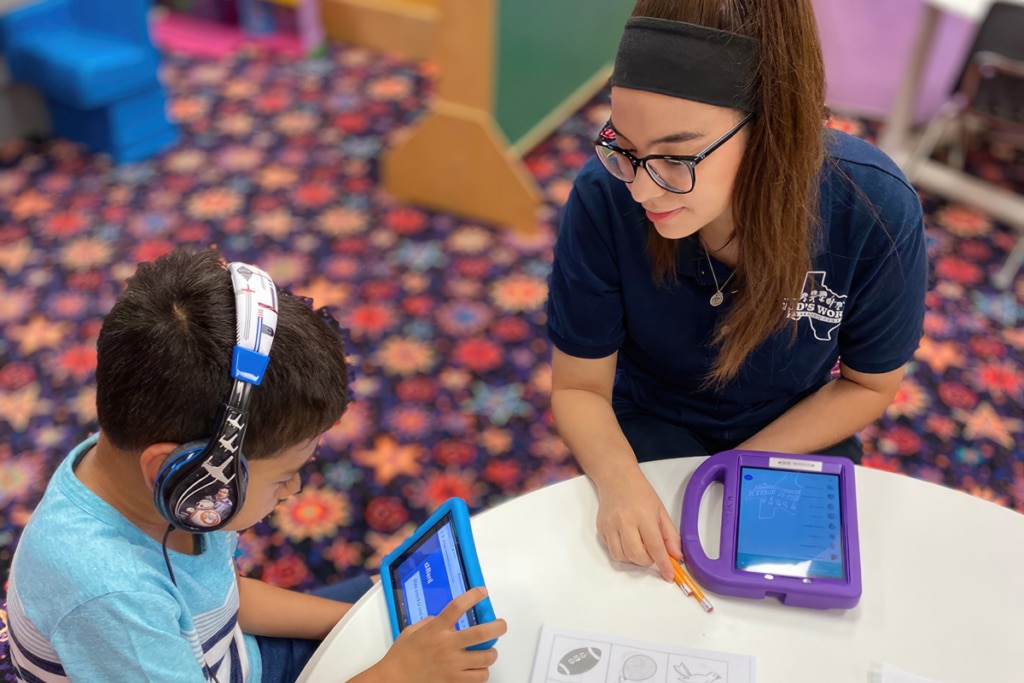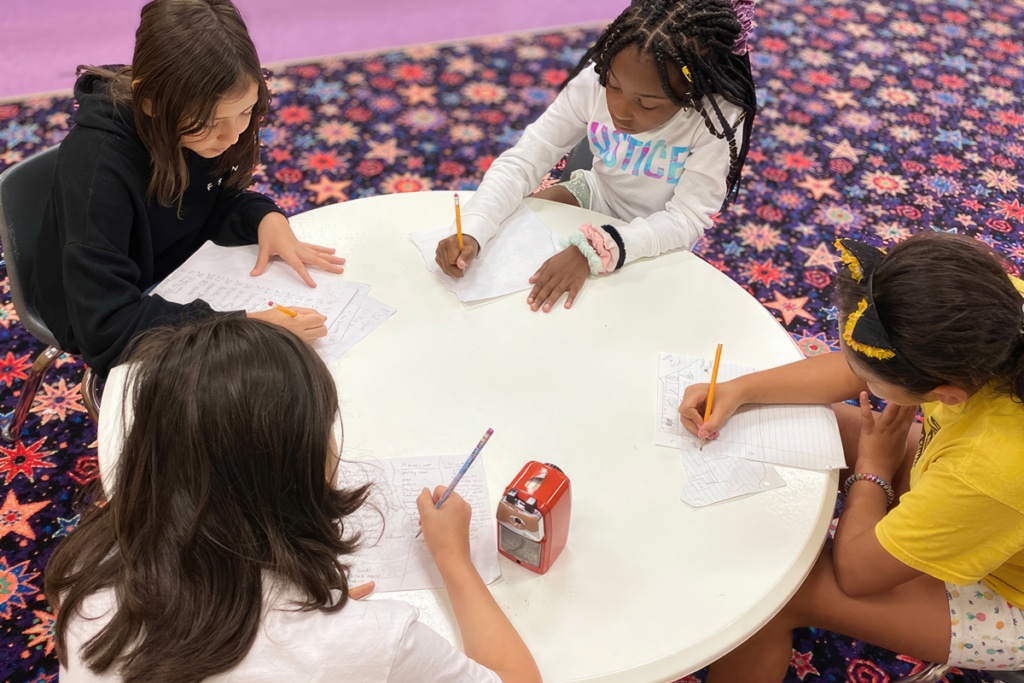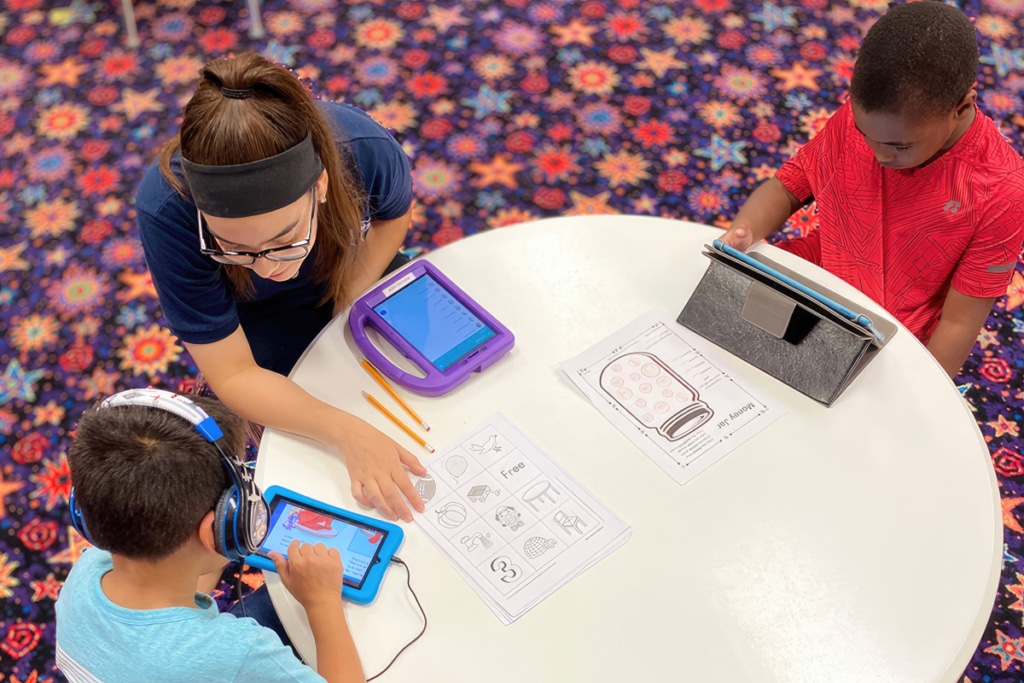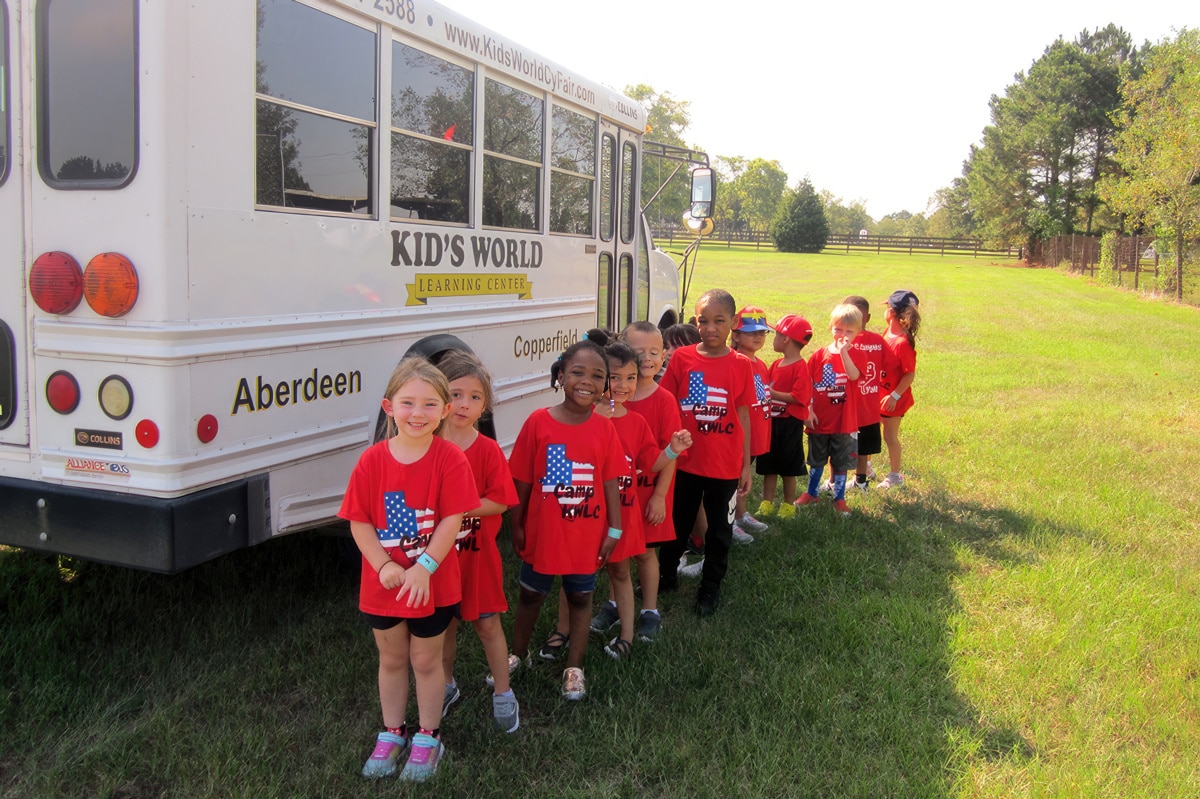 Convenient Transportation To & From Local Schools By Bus
Mornings are busy enough on their own without having to worry about multiple drop-offs between daycare and school. Enjoy a complimentary bus service complete with air conditioning and seat belts to make life easier for parents.
A Complimentary Daily Breakfast & Snack Starts The Day Off Right
Get your kids out of bed, and teachers will handle the rest! They enjoy a healthy, nutritious breakfast each morning before they head off to school and make sure that a tasty snack is waiting for them once they return at the end of the day.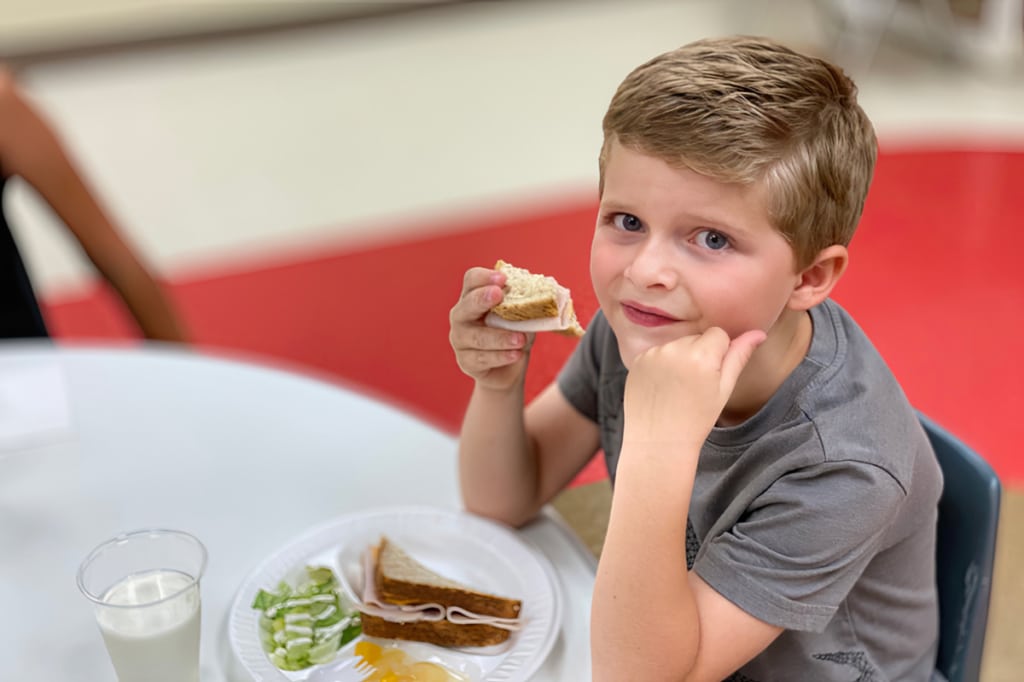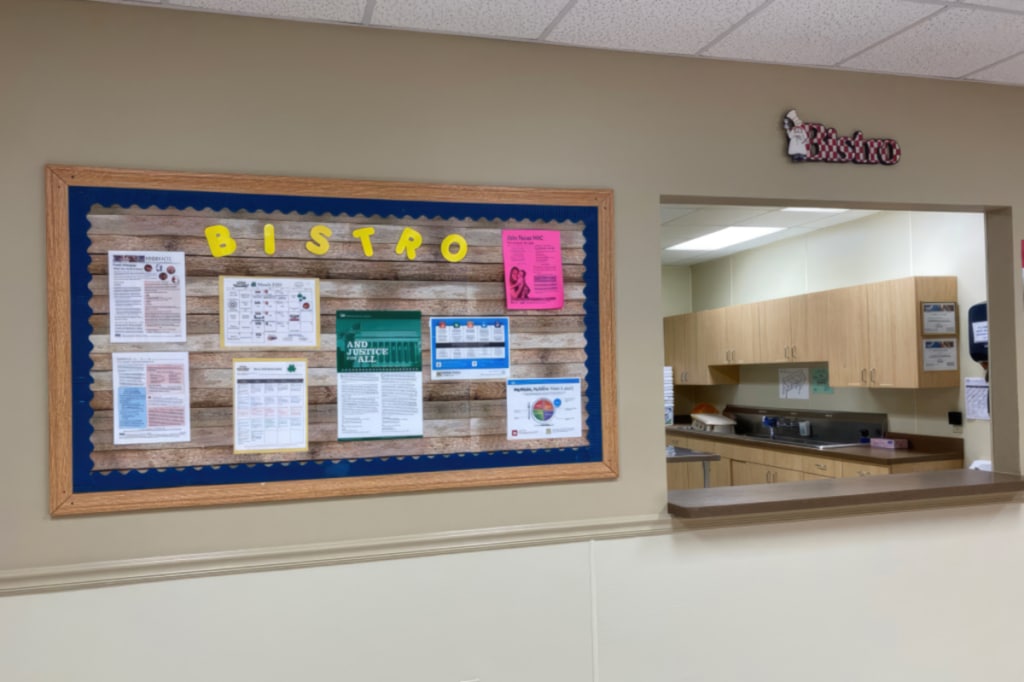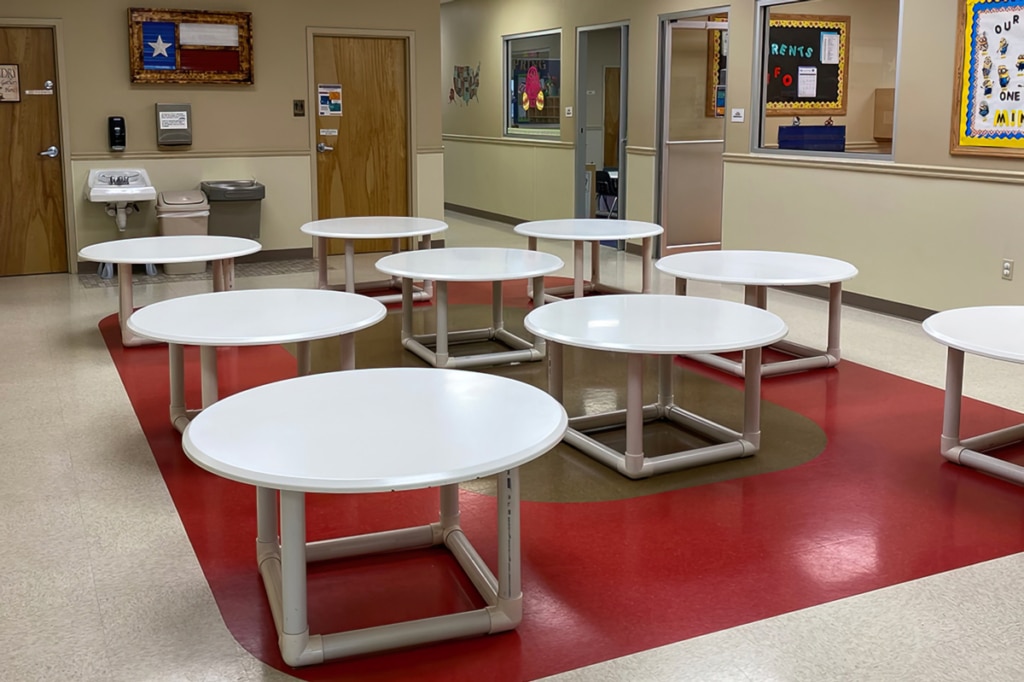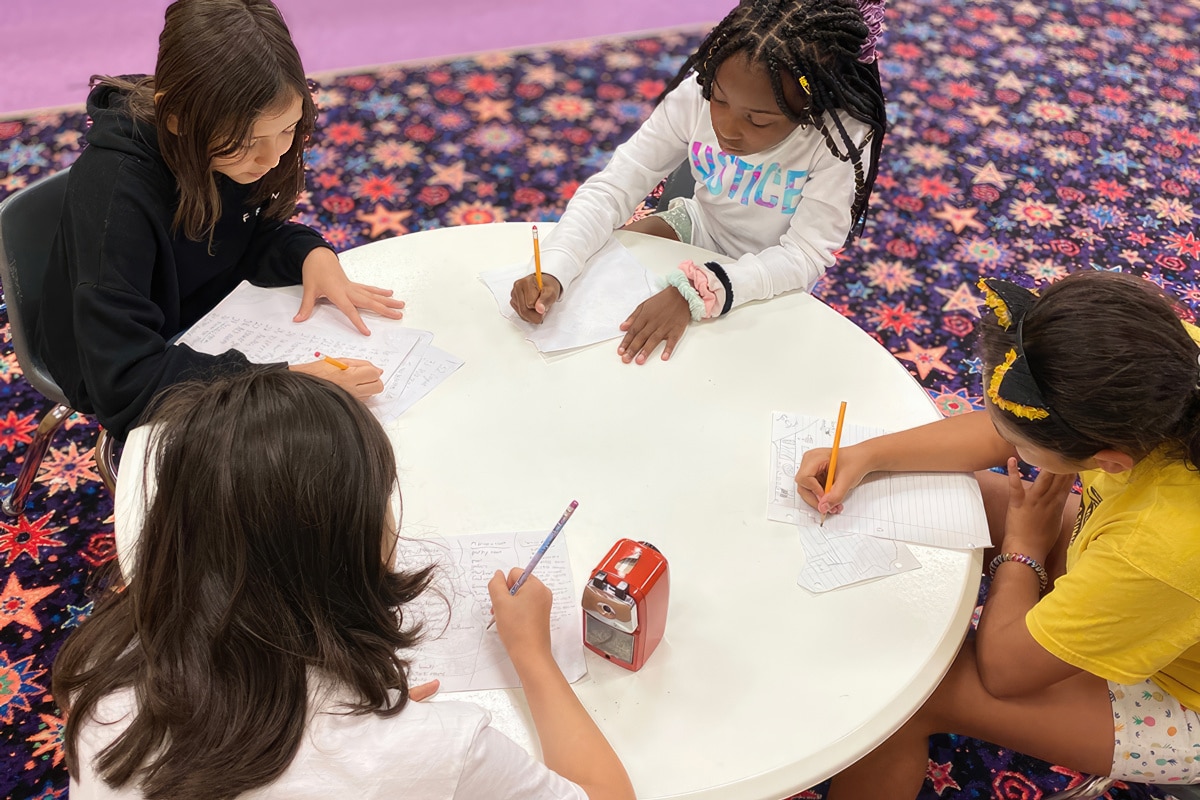 Teachers Make Sure That Your Child Is Getting Their Homework Done
After they've finished learning for the day, your kids can make use of their time with teachers to get any projects or assignments done in our Homework Club. A quiet, cozy space helps them concentrate and are available to help them with their tasks.
Highly Skilled Instructors With Years Of Education Experience
Each class practices a low teacher-to-child ratio at all times so that teachers are available to offer plenty of guidance and attention. Each instructor also undergoes Texas School Ready professional development training to further their childcare skills continuously.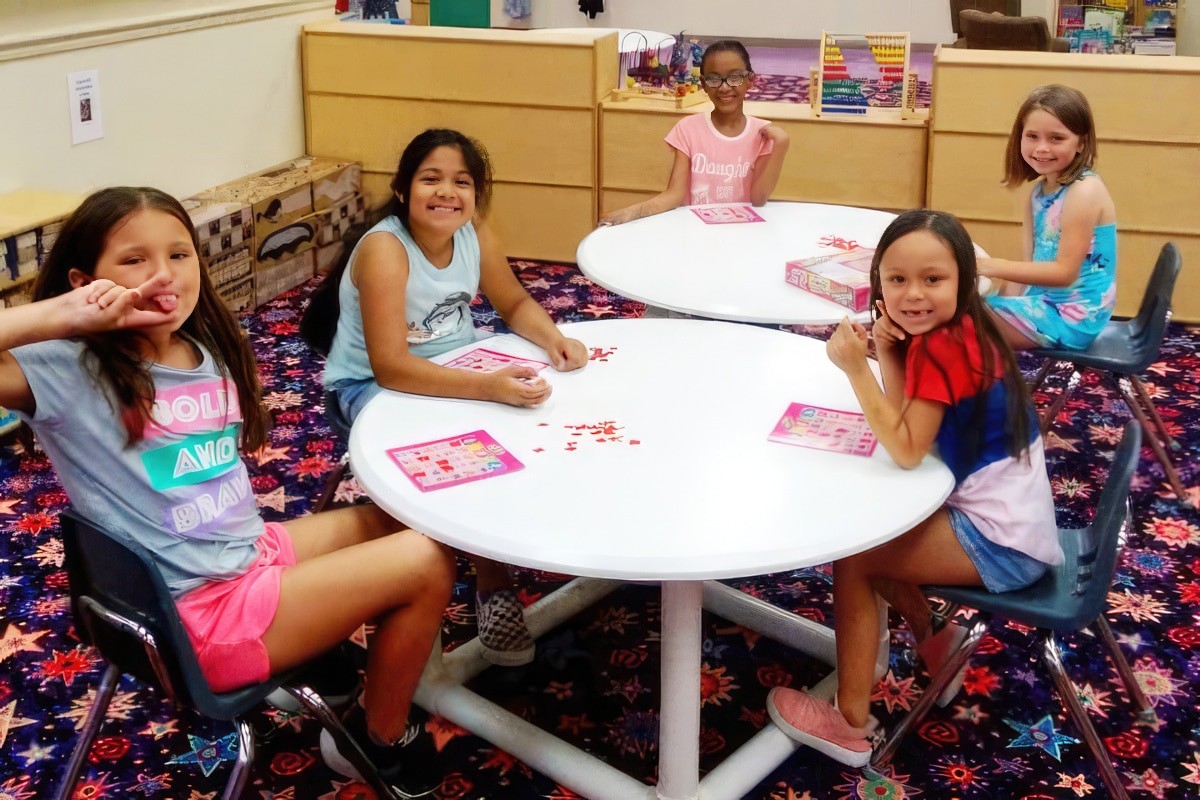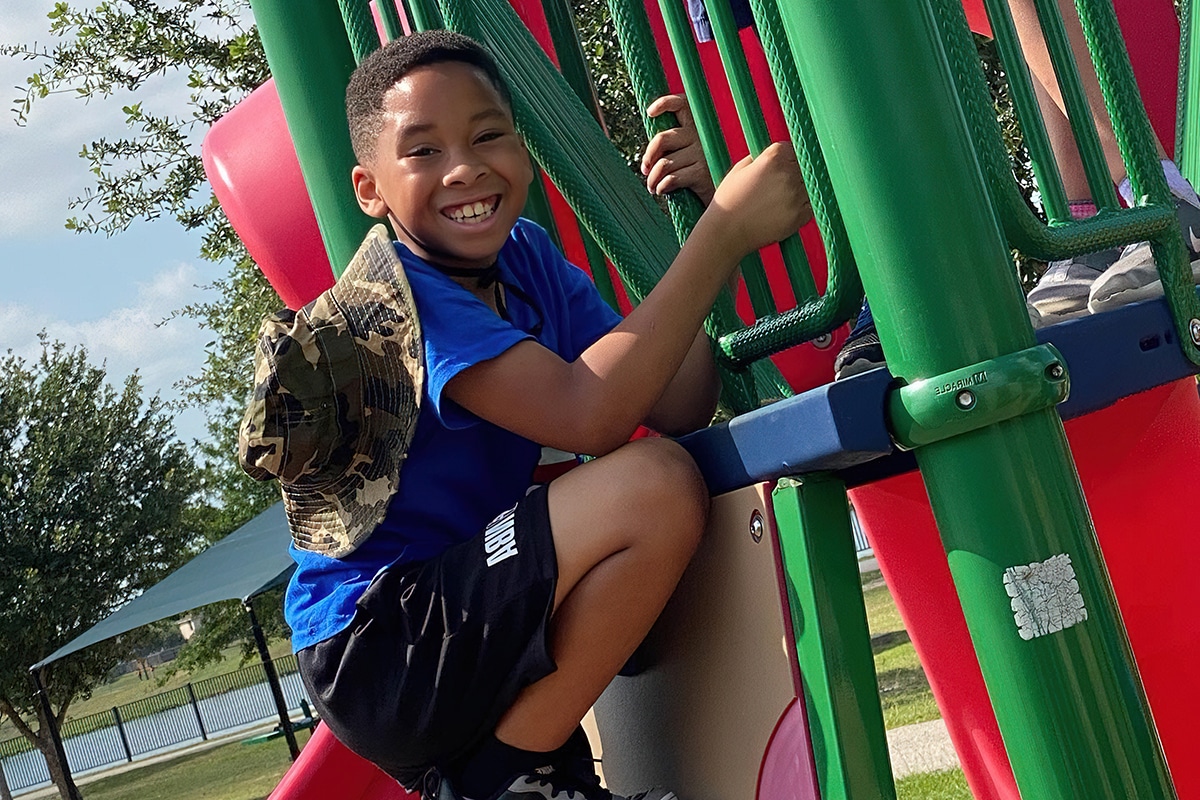 A Wide Range Of Outdoor Activities Keep Kids Fit & Active
Their playground includes climbing structures, play equipment, a soccer field, basketball court, kickball field, swings, and much more. Staying active with their peers will allow your children to expend their energy after a day at school and develop their large muscle groups.
Parents Love That School Is Like A Second Family
A husband and wife director team are on-site regularly to provide the best possible service to you and your family. All caretakers will show your kids respect, friendliness, and support with years of experience working with students of all ages.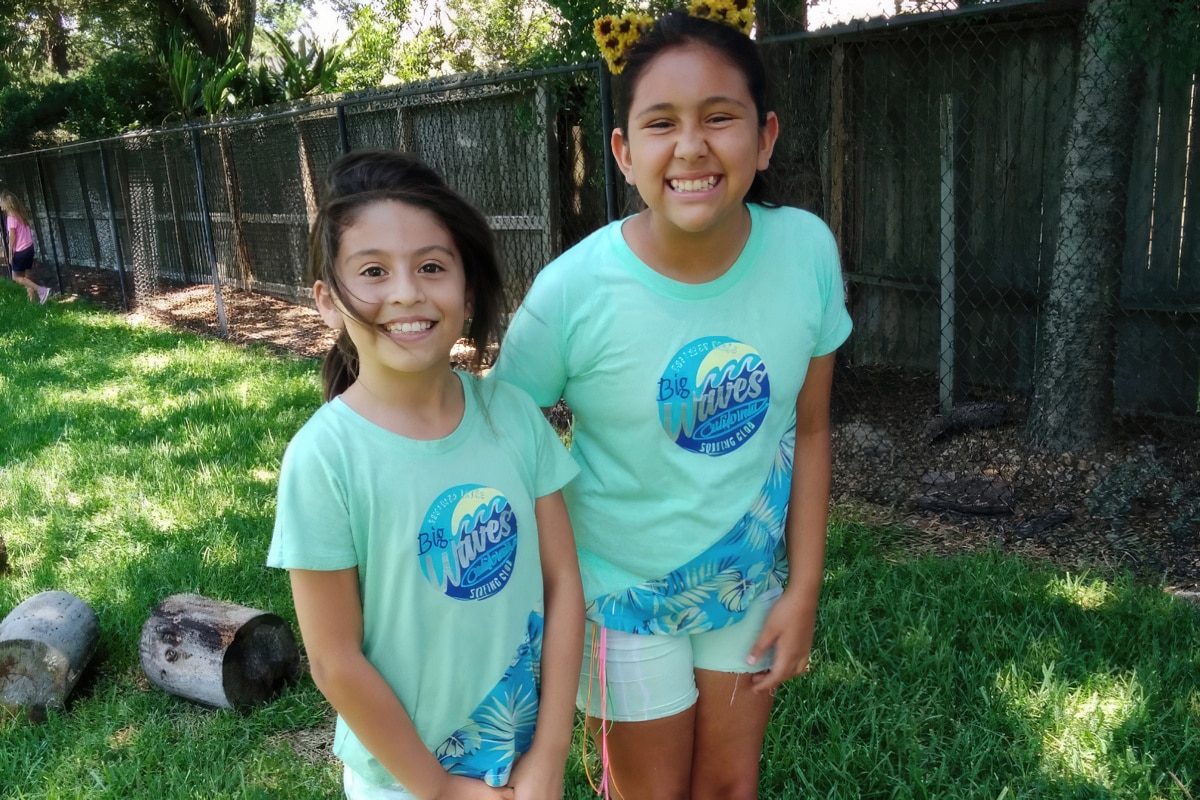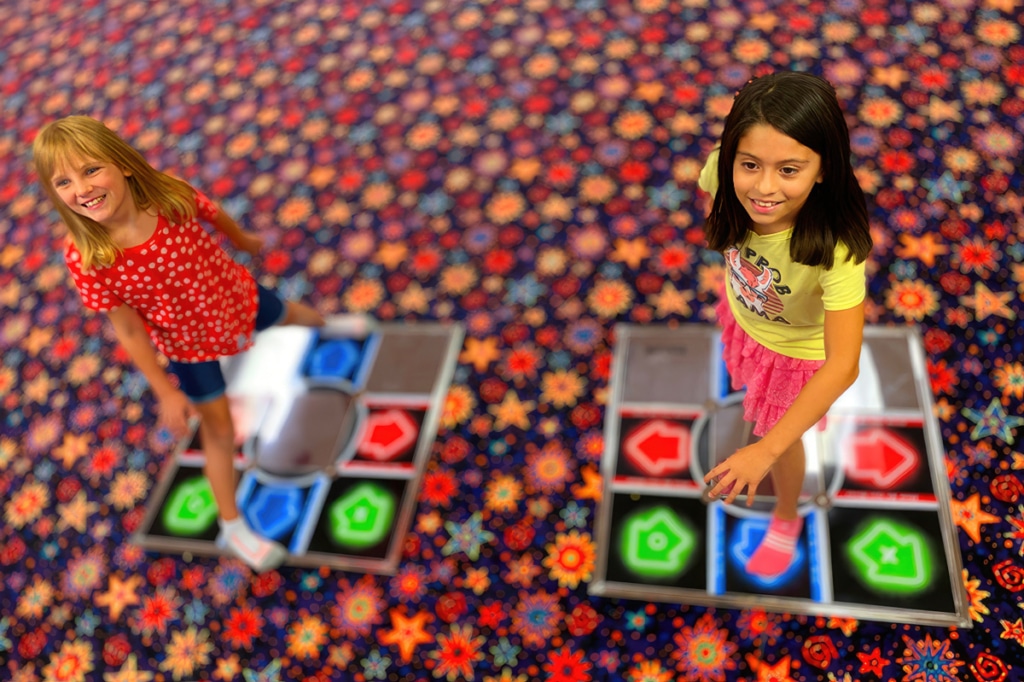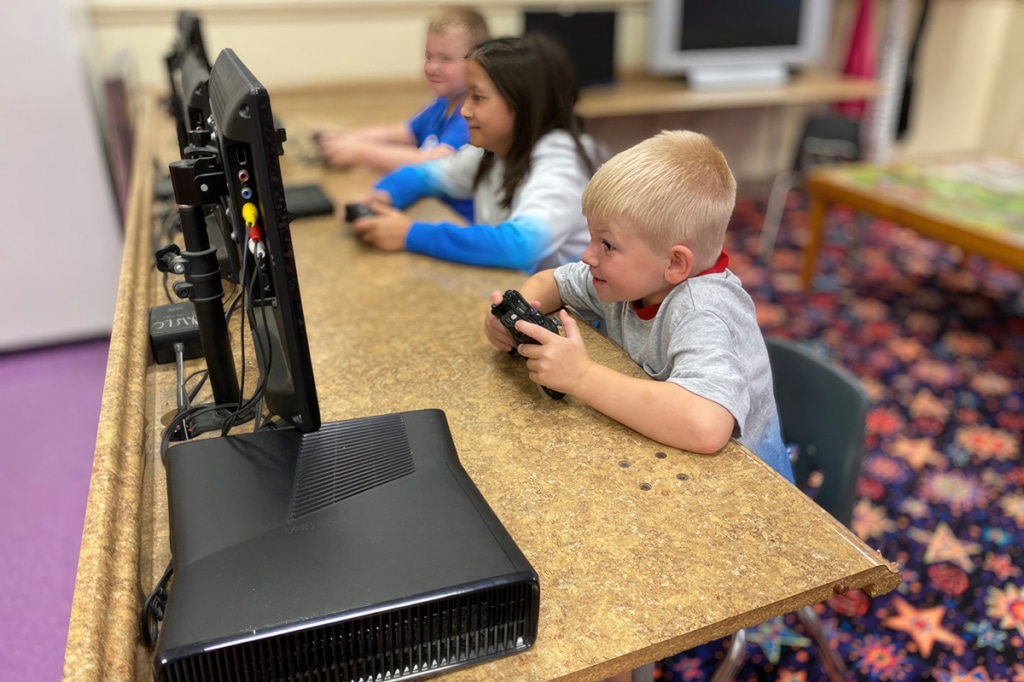 All The Toys and Games Necessary To Entertain Children
Your young learners will be provided with a steady stream of outlets to entertain themselves and engage in some much-needed downtime. Amenities include a video game station, foosball table, indoor gym, Dance Dance Revolution, a library, and ping pong table!
Health Practices & Safety Measures Create A Secure Space
Teachers regularly conducts fire, weather, and intruder drills to ensure that they're prepared to keep kids safe in any situation. They also regularly inspect fully fenced-in playgrounds for potential hazards, and all doors to the facility require keycode access.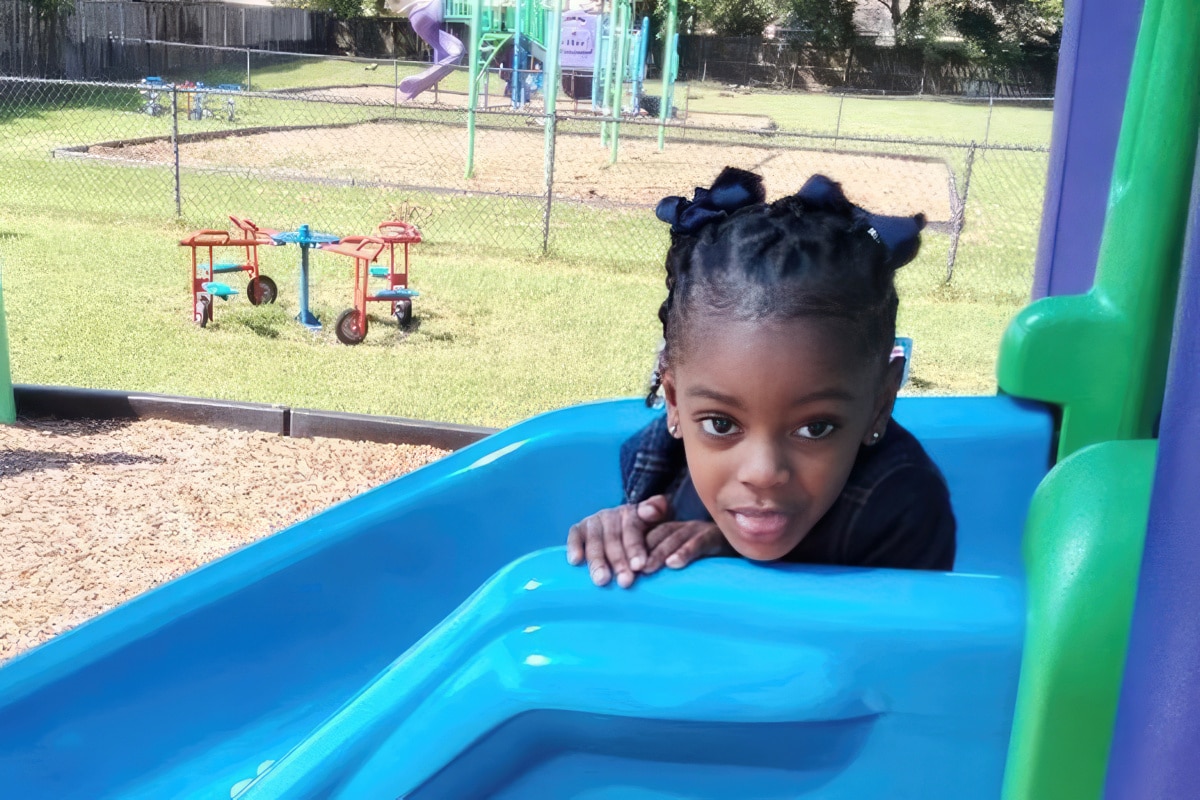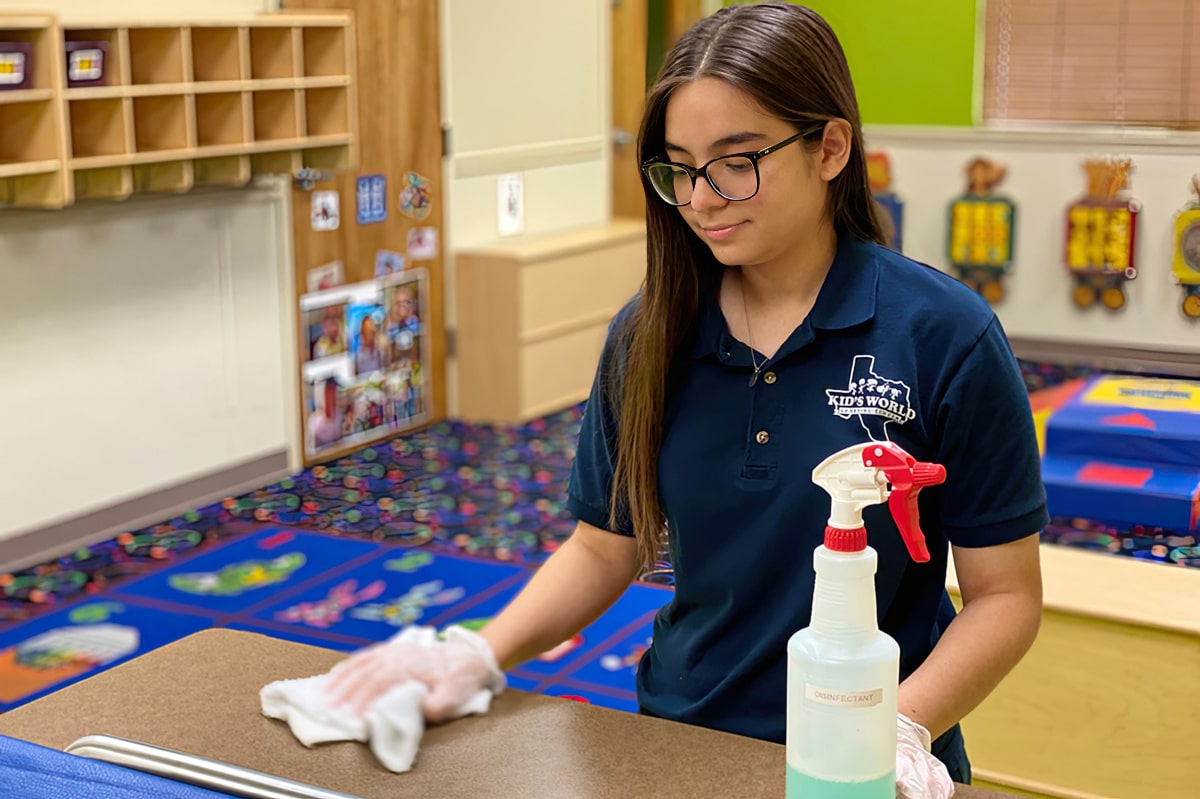 The Facility Is Deep Cleaned At The End of Each Day For Your Health
Feel confident your child's health remains the top priority, so they can learn and play in comfort. All classrooms, play spaces, and high-touch areas undergo thorough sanitization, while teachers promote frequent hand washing so every child's health remains in tip-top shape.
Hear What Parents Have To Say...
"I would recommend any and everyone to entrust!"
I love this place. I love coming and picking up my children knowing that they've been at Kids world after school in the best care possible. The staff are always friendly. Finding a diamond in the rough like Kid's world is a god send. I would recommend any and everyone to entrust their children here at kids world learning center.
- E B Klusacek
"I would recommend this place to any parents!"
I would definitely recommend this place to any parents. It's been almost 2 years that my 2 kids attend there. The staff and teachers are friendly, welcoming and very professional. Anytime there is an update on the kids, I'm first informed by phone and then at the facility with more details. My day less stressful because I know my babies are in very good care.
- Barbara Yomi
"I love Kid's World Learning Center!"
I am an extra curricular instructor at many schools around Houston and I love Kid's World Learning Center! All of the staff are as friendly as can be, willing to answer any questions you have. Every week when I walk through the cafeteria you can smell something delicious cooking! This is a great campus where you can tell everyone here loves what they do.
- Erin Hanlon
"Both of my kids have gone here. They love it!!!"
Both of my kids have gone here, basically their whole lives! They love it there! I love the peace of mind of a great Director and staff, there are cameras and a lot of security, it's always clean and the kids are happy. They have a great schedule of play, education, art, and more. I also am super appreciative that they aren't afraid to parent these kids.
- Jacqueline Swagerty
"We have been so fortunate!!!"
KWLC was the first place we looked when needed to find daycare. We have been so fortunate that what was near us was such high quality. We've had a kid in every class they have. We have a great relationship with the Admin team, and have had amazing teachers for our kids rooms. We can't imagine them being anywhere else!!
- Jamarcus Roberson
"Absolutely love Kid's world learning center!!!"
Absolutely love Kid's world learning center! Mrs. Courtney and Mrs. Nancy at the front desk are awesome. They Always greet you with a smile and a warm welcome! Mrs. Shiloh is wonderful with my 2 year old. I know my kids are safe and happy when they are there!
- Rechelle Thorne
"They have great staff, my babies are happy!"
They have great staff and my babies are always happy! I especially love how safe I feel like they are there and that there are live cameras. My kids have grown up with their classmates and have developed friendships even as young as they are. Kids world also offers other activities and sports, along with a ton of art projects they are always bringing home.
- Jackie B.
"I highly recommend this center to anyone!"
Kids World has an exceptional program. I have two young children that attend and they love it there. They offer curriculum for all of their classes that are specific to their age level and development. The lines of communication were always open and they made sure to continue what I was doing at home at school. I highly recommend this center to anyone!
- Christine R.
"The food options are hefty, healthy & flavorful."
We love it. He's learning so much. His teacher pushes/ encourages him to learn more and to do his best. The staff are all so friendly. He doesn't come home dirty and /or injured like he did at the previous child care center. The food options are hefty, healthy and flavorful. Great learning center. Reasonable and competitive pricing.
- Nikki W
"My son attends full time and loves the friends."
I used this facility for before and after school when going out of town. My daughter enjoys going to the after school program to "hang out" with friends after school. My son attends full time and loves the friends he's made and his teachers. He also loves the soccer program they offer, they also offer other programs for the young ones as well.
- Kimberly Williams Smith
"The staff is caring & child safety is a top priority!"
My kids have been attending kids world for almost 6 years and I could not be happier. The staff is caring and child safety is a top priority. My kids enjoy the curriculum, summer programs and field trips. My youngest completed Pre-k here and learned so much. Highly recommend Kids World Learning Center.
- Astrid Garcia
"I don't stress because my kids are taken care of!"
My son has been going to KWLC for almost and year now and I liked them so much I moved my daughter there as well. The owners are always there and put the kids first. The employees are amazing, you can tell they care for your kids. When I'm at work, I don't stress because I know my kids are being taken care of.
- Katie K.